| | | |
| --- | --- | --- |
| ©Kristene Chapa & Mollie Olgin | ©Kristene Chapa & Mollie Olgin | ©Kristene Chapa & Mollie Olgin |
Mollie Olgin "I love the shit outta this girl. ♥"
with Kristene Chapa
May 5, 2012
June 23, 2012

No one heard or saw what happened to Kristene & Mollie except the person or persons that perpetrated this heinous crime against them. It is still unknown why someone shot Mollie & Kristene in the head at close range. Mollie's roommate has stated that Kristene & Mollie were romantically involved and in a relationship for the past five months and that she knew of no one that would want to harm either one of them. My heart and prayers go out to all their loved ones, family and friends. I cannot stop thinking about Mollie who died as a result of her injuries at the scene or Kristene who survived and is in serious but stable condition at a nearby hospital. I only pray that when Kristene wakes that she knows that she is not alone, that she is loved and is in the hearts, thoughts and prayers of thousands.
If you have any information at all about what happened to Kristene & Mollie or who was involved please do the right thing and contact the Portland, Texas Police Department at once at

: 361-777-4444

.
June 29, 2012
Kristene's brother Hilario Chapa stated in an interview that Kristene has woken up and is making great strides and progress in her recovery but is still in ICU and it is not clear when she will be moved from there. Kristene is not able to speak but knows sign language and is using sign language to communicate with him and her family. The details about who shot her are not being discussed to protect Kristene. Since Kristene awoke she has asked about Mollie several times but at this point she has not been told that Mollie died at the scene from her wounds.
Kristene & Mollie's family have not yet met in person but they do desire to do so soon. Mollie Olgin's family has reached out to meet with Kristene's family. Hilario Chapa said to NBC Latino that his mother is very upset over Mollie's death and over what happened, she is struggling with the idea of meeting with a family who lost their daughter.
Although Kristene is showing incredible strength she is not yet able to move or use the left side of her body. Please continue to pray for Kristene, her family, loved ones and friends as well as Mollie's family, loved ones and friends. There has been an outpouring of support across the country for Kristene, Mollie and both families. A Facebook event for Kristene & Mollie - A Candlelight Walk has over a thousand people who say they will participate on Friday evening June 29, 2012 at 7:00pm (CDT) at Violet Andrews Park in Portland, Texas. Hilario also says he and his family cherish the support they've received from the gay community across the country and abroad.
To help pay for Kristene's medical costs a 'We Pay' page has been started please check it out and if you are able to make a donation please do so. Thank you for your love and prayers and for taking the time to come to this dedication page. I still can't believe that anyone could do such a horrid thing. My heart, thoughts and prayers go out to everyone who has been a victim of any crime against them like this.

It has not yet been determined that this was a 'hate crime' just the same LGBT communities have nationally stepped up in a unified show of love and support for both Kristene & Mollie, their families, loved ones and friends against what happened. It should be noted that we in the LGBT community do take it straight to the heart when family falls victim of any act of violence, 'hate crime' or not. If you have a problem with the LGBT community gathering and voicing love and support for Kristene & Mollie you might want to put your own motives in check. This time is not for anyone except for the victims, their families, loved ones and friends. If you don't have anything good to say out of love and light please make every effort possible to keep your thoughts and words to yourself. Love and peace, God bless you one and all!

-Petra Maricela Thompson Violetarojo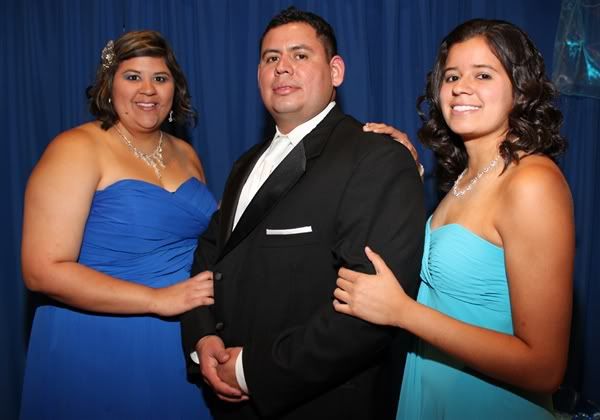 Patricia Martinez (sister) Hilario Chapa (brother) & Kristene Chapa
Photograph ©Kristene Chapa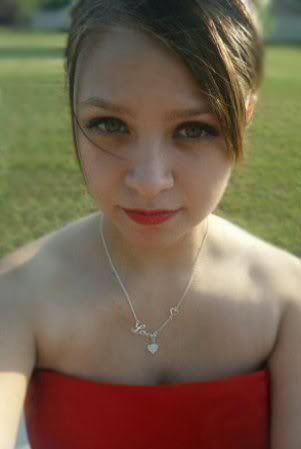 Mollie Judith Olgin RIP

Photograph ©Mollie Olgin
Megan & Mollie Olgin •Photograph ©Megan Olgin

FIRST SUSPECT SKETCH IN THE SHOOTING OF KRISTENE CHAPA & MOLLIE
OLGIN


July 6, 2012

A composite sketch based on an eyewitness description of the suspect in the violent attack of Kristene Chapa & Mollie Olgin was released by the Portland, Texas police department on July 4-5, 2012. Mollie Olgin died at the scene, Kristene Chapa continues to recover at a nearby hospital. The Portland, Texas police department asks that if you believe that you may know the identity of the suspect to please call them immediately at:

361-777-4444

. All calls/reports may be made anonymously.
SECOND SUSPECT SKETCH IN THE SHOOTING OF KRISTENE CHAPA & MOLLIE OLGIN
July 15, 2012

As Kristene Chapa continues to make miraculous strides in her recovery from a gunshot to her head/face she is eager to help the police capture the man who shot her and her partner and friend Mollie Olgin. The killer left them both for dead in the park in a grassy area, Mollie did die as a result of her wounds but Kristene survived and is fighting to regain her health. She has updated the composite sketch which I have now posted. It is not common protocol to alter or change a suspect composite sketch but because of Kristene's head injury and the healing that is taking place since she awakened from her coma the police have allowed an updated version of the suspect to be sketched and released to the general public. The suspect is described as a white male in his 20s, 5'/ 8" tall, thin build, 140 pounds, with brown hair and a scruffy beard. Once again the number to call if you have any information that can help capture this supect please call immediately at: 361-777-4444.
December 24, 2012 •Kristene Chapa ©Kristene Chapa